5 Generations
of
Footwear
1800s
A local family-owned shoe store in the heart of Amsterdam, 5 generations back. A phenomenon in those days with a legacy to be proud of.
1950
Start of the family company Cortina, a pioneering footwear company with Belgian roots, global distribution, and innovation at the forefront.
1963
Leo Milhado founds Leomil, a modest shoe business in Amsterdam that throughout the decades evolved into a global stronghold in licensed and branded footwear.
2007
Cortina and Leomil join forces to become a leading player in character, brand and entertainment licensing, which continues to grow every year.
Here at Leomil, our journey began in the late 1800s, in a little shoe store in the heart of Amsterdam. In 1963, Leo Milhado founded the family company in his name, and Leomil was formalized. Since then, our roots have travelled all over the world and across 5 generations.
In 2007, we merged with Cortina and grew out to be a full-service footwear source for major retailers and brands across all continents.
We are a global leader in the development of brand, character and entertainment licensing, and the largest global licensee for the world's most popular content creators such as Disney, Marvel, Mattel, Paramount, Nintendo and many more.
At Leomil, we believe that our success is a result of our commitment to excellence and our ability to be at the spearhead of the change in the footwear industry.
With our advanced production facilities, experienced professionals, and the best license and brand portfolio , we can offer the leading licensed footwear collection for all our partners. We provide a wide range of services, including design, R&D, license approval, manufacturing, distribution and marketing. As a global player in both the licensing and footwear industry, we act fast and are first to market.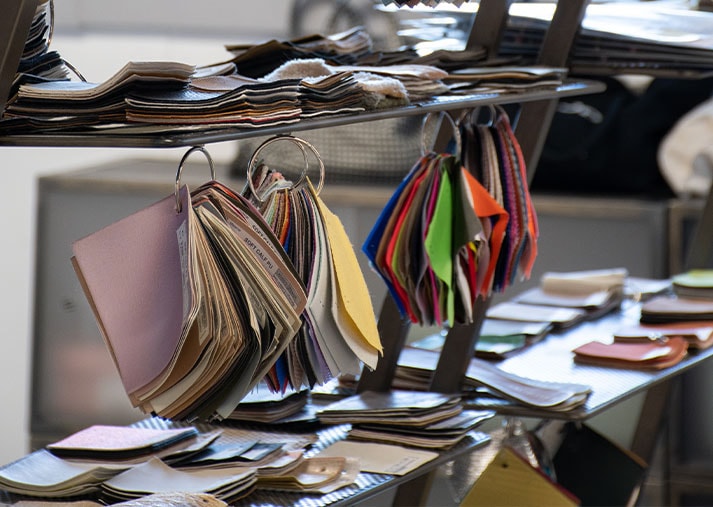 With decades of experience in spotting bestseller licenses and developing and manufacturing footwear, Leomil is the partner for your licensed footwear business.
We carefully consider the franchise, define its customer and craft the shoe through the world of storytelling.